I suscribe to
Crochet Today
because they have super awesome patterns that are easy enough for me to understand. In their special issue of "Must-Have Gifts", it includes patterns and projects that would be perfect as christmas gifts. On the cover there was something that caught my eye...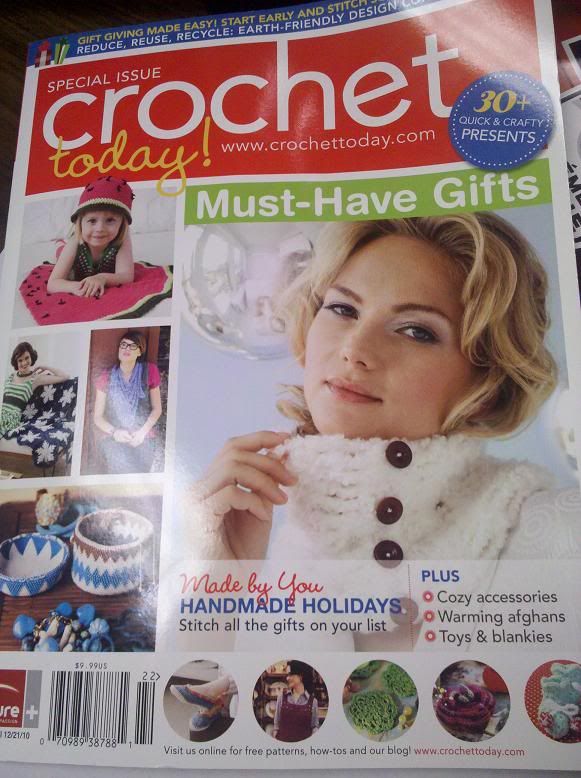 The gorgeous snowfall cowl!
I had some yarn that I accidently bought thinking it was wool (it totally wasn't) in a bright yellow color that was thick enough so it wouldn't be too holey. I grabbed the semi largest needle(the pattern called for a size 'M' and the needle I used was huge but had no size on it) I had and got to work! Here are the results!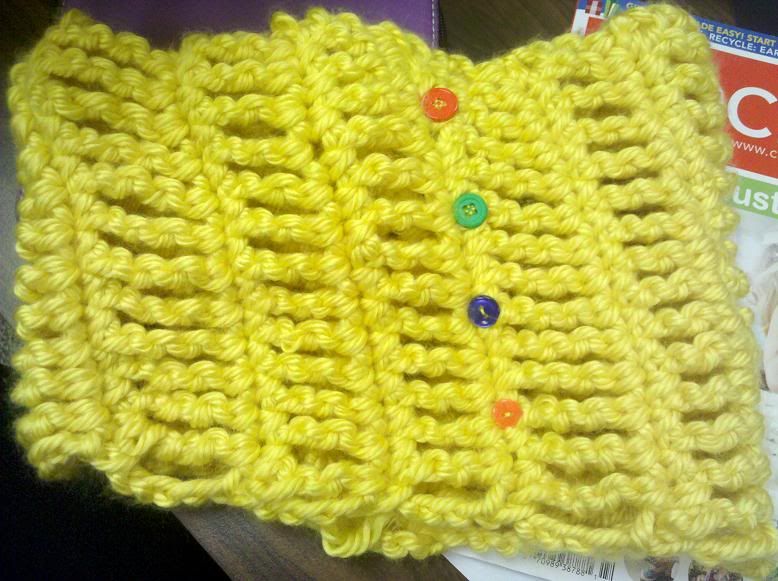 I had some small colorful buttons that I sewed on. I don't think they're big enough though, but they'll work for now until I can find some equally colorful ones to take their place.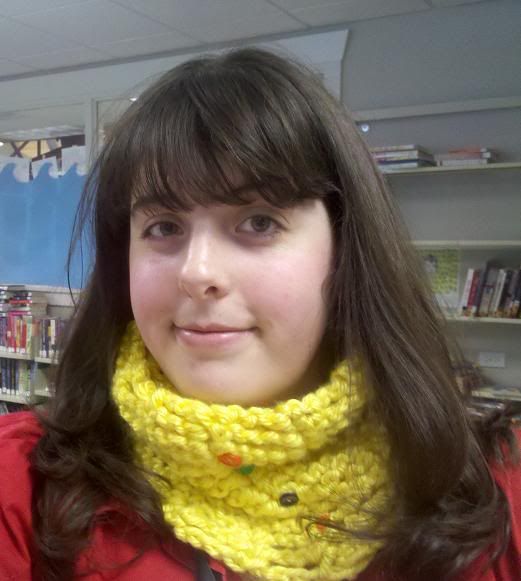 This is what it looks like on (pardon my derp face)! It's so warm and I absolutely love the bright yellow. It will be great when I'm going shopping and my mom needs to pick me out of a crowd!