While doing my normal web surfing, I stumbled across
Craftzine's blog
. I spent a good while just looking through what different kind of crafts they had, when I saw this
craft
from the website
Skiptomylou
. I really liked the way the ribbon looked after it had been braided, and the instructions were really simple so I thought I'd give it a go (it totally had nothing to do with the HUGE container of ribbon that I just happen to have lying around).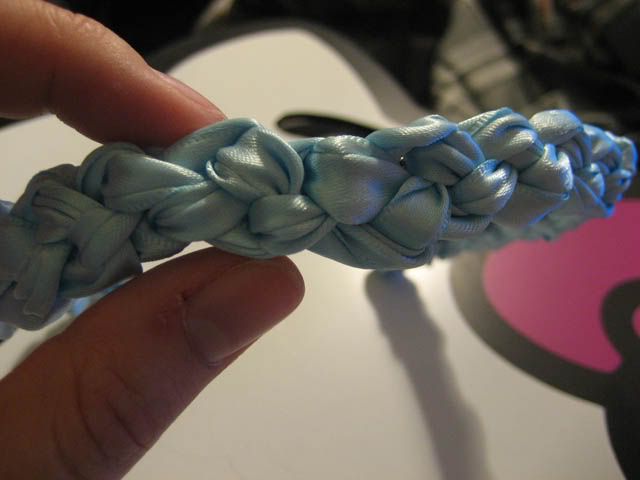 Let me just say, that after a stressful day, braiding the ribbon was actually quite relieving once I got the hang of the process. Now to the finished product!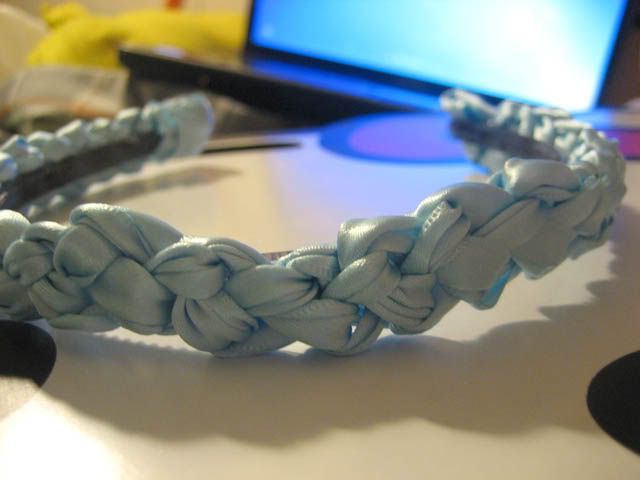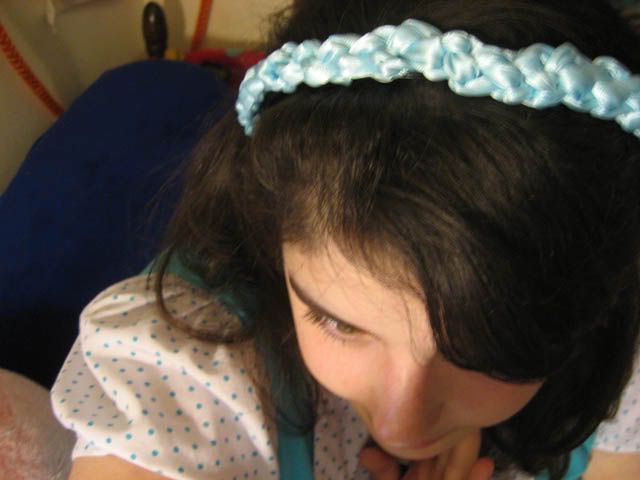 I really like the way it turned out, and I'm even wearing blue today just so I can wear my new headband. I hope everyone else who has a ton of ribbon like I do tries out this craft!